Bristol City
Bristol city is a twenty first century city which combines a great heritage with state of the art attractions, world class events, a rich religious history and a great place to shop to your heartís content. Bristol is well on its way to being the Green Capital of UK with the many environmental and low carbon footprint projects spearheaded by Bristols Green Capital group. The local area also has a great coastline and spectacular countryside beauty. These are just some of the multitude of reasons why so many people want to visit and stay within the city.
You can reach Bristol easily from all main UK towns with excellent transport links from other UK cities such as London and Bath. The town is located just ninety minutes from London and twenty minutes from Bath. The Somerset Coast and the Cotswold countryside are on the doorstep of the city of Bristol just waiting to be explored by visitors staying within the area. You can also travel here effectively by road, rail and even by air direct to Bristol Airport. There are two main train stations in the city with which one can connect with the rest of the United Kingdom. Its airport caters for international flights as well as internal flights and by road it is well connected by the M4 and M5 motorways.
There are a number of hotels in and around the city where you can stay during your time in the area. The hotel locations are spread around the city so you can choose the best located hotel that allows you to reach the major attractions you are interested in easily. This helps to save you time and money as you move around the places of interest. Many of the main hotels have parking facilities and they also often offer great discounts for group bookings or last minute breaks. Accommodation is available in different styles with a rich blend of various hotel types offering modern style decor through to the more traditionally decorated historic hotel buildings.




The range of activities in Bristol is second to none and there is something for everyone. You may go to the city to unwind and relax in one of the many bars, just to shop till your hearts content or you can get yourself engaged in the daytime activities. The choice is yours and you have more than enough sights and attractions to choose from here. Some of the major tourist attractions include Bristol Zoo gardens, Bristol Aquarium, Cheddar Gorge and Caves (just outside Bristol), Clifton suspension bridge, the Create Centre, and Horseworld. Brunel's famous Clifton Suspension Bridge spanning the river Avon is located here in Leigh Woods. The Clifton Bridge visitors centre is well worth a visit and offers free admission. The museums in the city will also keep you engaged if you are interested in the areas history. M Shed (located on the quayside), Fleet air arm museum, Bristols city Musuem and art gallery are some of the most popular attractions Bristol city has to offer its visitors.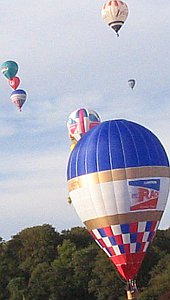 Bristol and its surrounding areas are rich in history and evidence of this history can be found in the areas various castles and historic buildings. Berkeley Castle, Bristol Cathedral, Edward Jenner Museum, Thornbury Castle, Bristolís red lodge, Charles Wesley's house, and Ashton court estate are some of the places where you will be able to understand the rich heritage of this locality.
If you are going to Bristol simply to have fun, then there is a huge range of entertainment options available to you. The Bristol Hippodrome Theatre, Tobacco factory, Colston hall (the towns most impressive concert hall), St. George's concert hall, Watershed cultural Cinema and recording studio, the Syndicate night club are some of the places where you will be able to spend a great time while touring this place.
For the adventure loving individuals, the city offers a great range of adventure activities. Some of the action packed activities available are hot air balloon rides from Bristol balloons, 10-pin bowling at The Lanes, Extreme caving or rock climbing at nearby Cheddar Caves and Gorge, or an organised full outdoor adventure day hosted by the Adventurous Activity Company in Bristol.
Whether you visit in a big group looking for adventure or whether you go alone to enjoy the history and museums, Bristol has great facilities and lots to offer all visitors.
Click Here to View & Book All Bristol Apartments & Accommodation